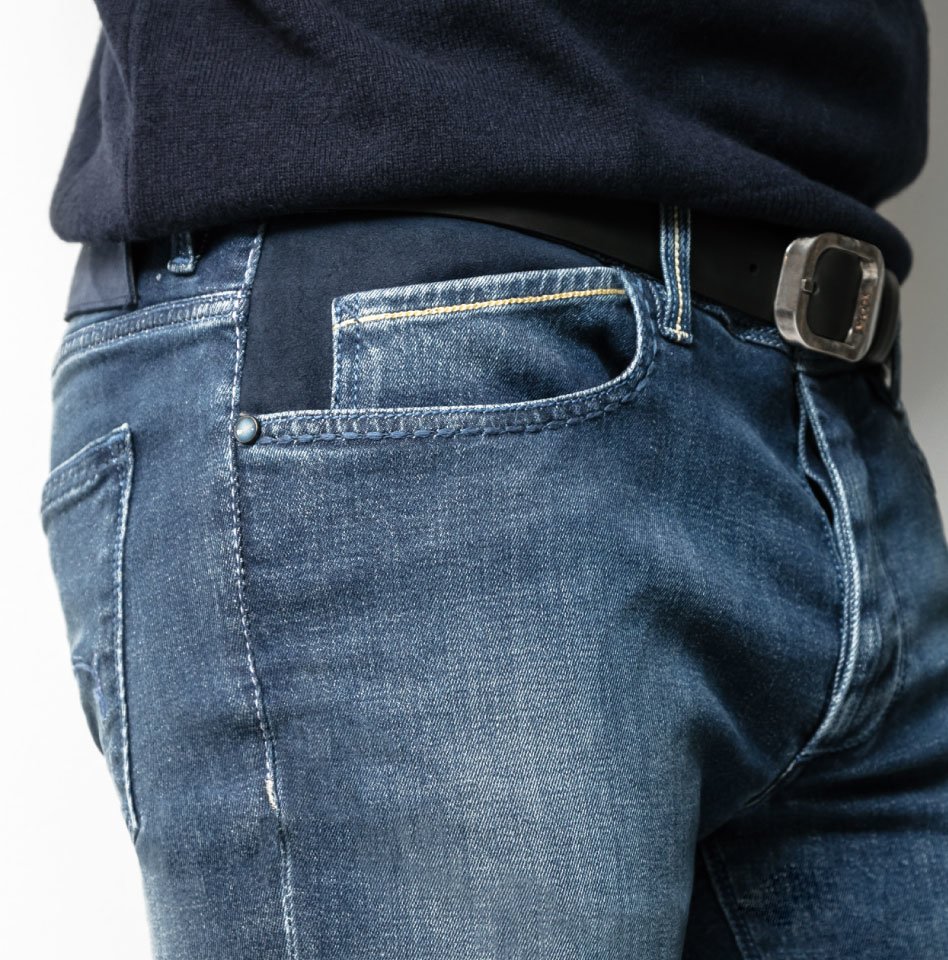 The finest blue de Gênes fabric was chosen to create unique five-pocket styles which stand out for their clean and essential washes and refined details like buttons and rivets made with vitrification techniques, without the use of metals or plating.

Strictly blue linings with alcantara inserts lend an exclusive, sartorial allure to the ELITE capsule collection.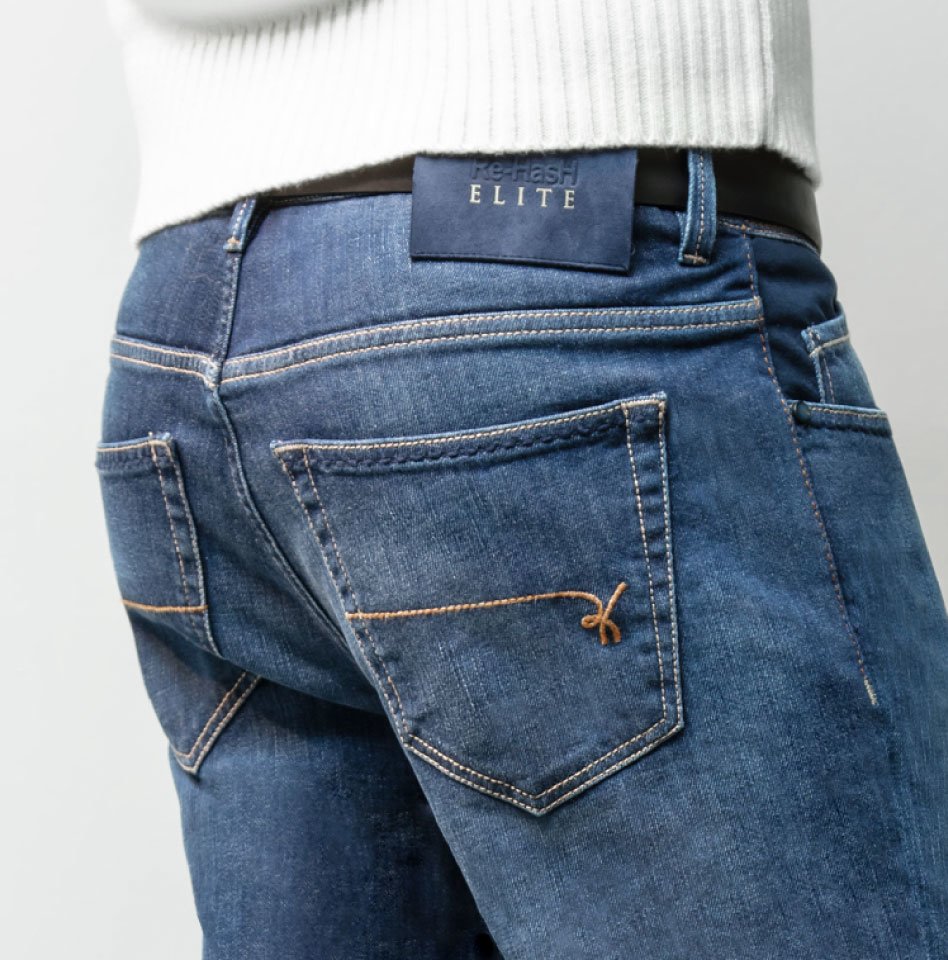 Denims shown in the Hopper model Regular Fit and Rubens Slim Fit with buttons, made in cotton and cashmere, cotton cashmere Tencel, comfort wool cotton, cotton and Tencel, a completely organic fibre made from eucalyptus pulp, all reveal of a unique project that is a tribute to the all-Italian "know-how" of Re-HasH.

Outdoing itself season after season translates for Re-HasH into continuous study in perfecting the fit and the uniqueness of the fabrics with fine denim, special and non-classic fabrics which fully express the philosophy and mood of the brand.